One of my favorite comics at the moment is
The Mourning Star
, by
Kazimir Strzepek.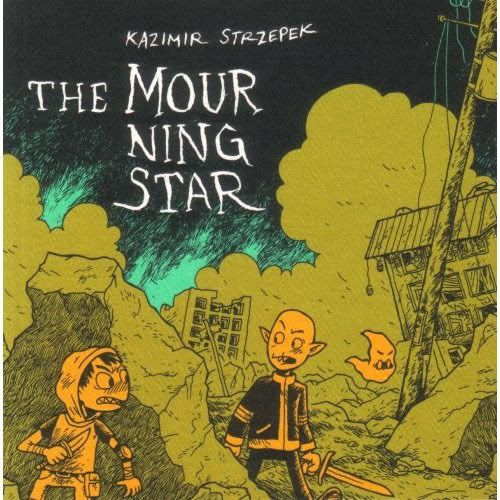 (Some more of his work here:
http://www.scubotch.com/kaz.html
)
I bought vol. 1 back in March and also somehow own the
Papercutter
issue that contains a Mourning Star side story. (how did I get this comic??? I don't even remember?? did Kat pick it up???)
My favorite characters are Dagger Face + Pike, and the Snipper Sniper, so here is some fanart:
How
will
he get his stuff back?! I want to know, too! Hurry and draw vol. 2, Mr. Strzepek!