Yesterday my Children's Book Illustration class went to the Society of Illustrators to check out the current exhibit of... children's book illustrations! Wow!
My absolute favorite artist at the show was Marc Boutavant: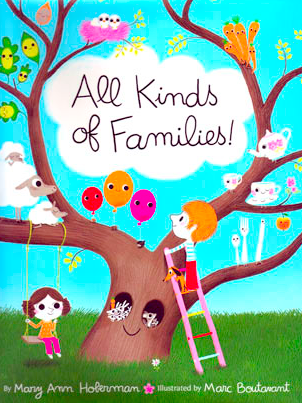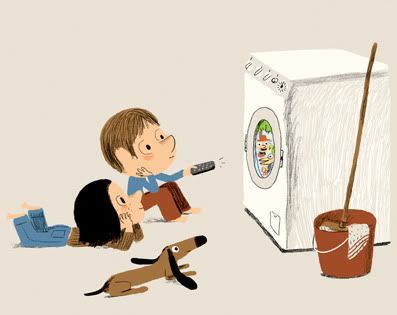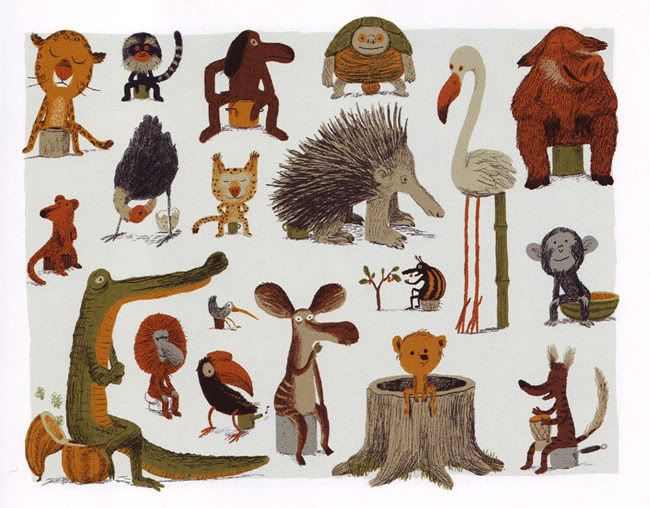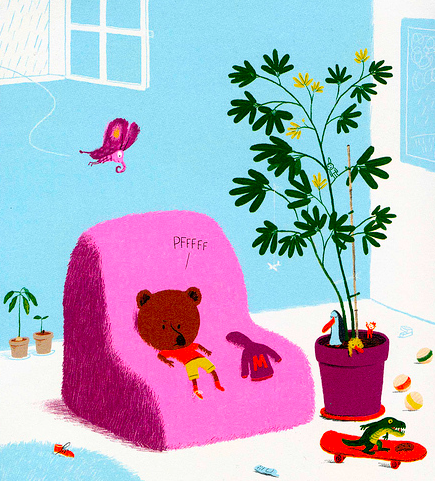 gotta have a disgruntled bear!
His website is here
@HeartAgency
The images are from
Mary Ann hoberman's site
,
Children's Illustration blog
,
RIFLE blog
, and
Stella1's photostream.
I NEED to get my hands on my own copy of his books though...
Our class assignment was to pick out illustrations we liked and mark down the book publisher, then we find the contact/submission process of those houses. I'm still learning about the children's book industry, but I know for comics that someday I would love for my work to be mature enough to be published by
Fantagraphics
or
Drawn and Quarterly
.